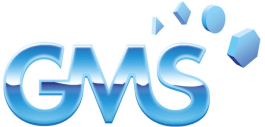 Available in different versions (with 3 and 4-axes, with longer Z-axis and with tilting B-axis), StoneNRG 330 can be customized with a wide range of options to perform – in addition to edging – drilling and milling, engraving, cutting with straight, convex and 45° discs, polishing with cup wheels, three-dimensional machining. The StoneNRG 330 centers are equipped with Bavelloni spindle, designed and assembled 100% in-house. The StoneNRG 330 T models, fitted with a B-axis that can be tilted at ±3°, are suitable for processing slanted drainers, while the TS versions also feature a 600 mm Z-axis for processing high thicknesses.
The patented PowerJet device directs and keeps the cooling water jets of the tools always exactly at the point of contact with the stone. The benefits are important: longer tool life, up to 10% increase in machine performance, minimum set-up times.
Among the optional equipment: second tools store with 10 additional positions or, as an alternative, table for workable size increasing up to 3700×1700 mm.