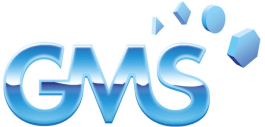 STRAIGHT LINE EDGING THE MOST POPULAR WORLDWIDE
VE series is the latest evolution of a range edging machinery regarded as a benchmark in the glass field for its reliability, user-friendliness and for the quality of the end product. As a result of Bavelloni ingenuity, gained in 70 years of R&D activity, VE straight-line edgers are available in By using one of the most modern modelling systems (FEM, Finite Element Method), VE structures have been strengthened. The advanced dimensioning allows fabricating large, thicker glass sheets (up to 350 kg/m) without any concern.
After many years of advanced research on materials, the patented Bavelloni conveyor does not need ball bearings because it is extremely precise and easy to service. The spindles separate from the electrical motor by a transmission belt can virtually eliminate vibrations and produce excellent grinding quality. Bavelloni straight line edging machines are recognized for their reliability, minimal maintenance and longevity.
The maintenance free conveyor, the centralized lubrication system and the inlet and outlet arms equipped with rubber pads that can be individually replaced are common features for all models. VE Series touch screen control panels stand for user-friendliness, flexibility and functionality. Bright colours, icons and drawings are used for a fast learning of the functions. The advanced features provide statistics related to production and also include information about maintenance and servicing.