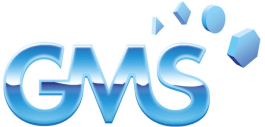 AT THE SERVICE OF THE STONE INDUSTRY
BAVELLONI STONE NRG SERIES
The Bavelloni StoneNRG work centers provide the perfect setup for furniture, architectural and tombstone applications. Drilling, milling, edging and polishing operations of marble, granite and engineered stone are perfectly executed and performed at high speed.
The working centers have a solid structure and operating devices (guides, ball screws, racks) of high quality, long life and requiring easy maintenance. The high speed of Bavelloni working centers reduces processing times and increases productivity levels. Presetting for the automatic measurement of the radius and length of the tool. Patented PAV device for the automatic positioning of centering devices and suction cups on the worktable. Centering devices integrated in the suction cups for the use of more wheels on the same cone. Laser kit for flatness reading (opt.) to automatically adjust the Z-axis stroke according to the material thickness. Numeric control with a simple and intuitive graphic interface via a professional PC. Programming even during the machining phases. Total connectivity.
EASYMOLD 3D is a program studied to create three-dimensional drawings and make all kinds of working in marble and granite: block excavation, radiused surfaced, sinks, shower bases, engravings, bas-reliefs. The Bavelloni machining centers for stone can be integrated into robotic islands according to the specific customer's requirements. This provides safe, reliable and fast handling and ensures very high production rates.