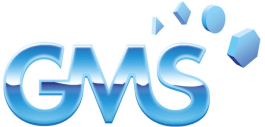 HIGH QUALITY, RELIABILITY, EXCLUSIVE SOLUTIONS
StoneNRG 420 can process natural and synthetic stone slabs with maximum dimensions of 4200×2300 mm. The available versions (3 and 4 axes, tilting B axis, longer Z axis) are characterized by 20 positions tools store, free positioning console, PowerJet device (on all 4 axis versions) and Bavelloni spindle made 100% in-house.
The StoneNRG 420 T/TS/T PJ/TS PJ are equipped with an automatically tilting B-axis (± 3°) to make slanted drainers using the relevant optional kit. The TS and TS PJ versions also allow high thicknesses to be processed thanks to the 600 mm Z-axis.Designed by the Research and Development team, it is assembled in Bavelloni production department to guarantee accurate quality control, efficient and fast after-sales service.Thanks to a wide range of options, the 4-axis models can be customized to perform also engraving, polishing with cup wheels, cutting with straight, convex and 45° discs.