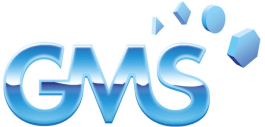 A TECHNOLOGY DEVELOPED ON THE GROUND
Double-edging grinding has always been an essential application of Bavelloni technology. With thirty years of expertise in the field, hundreds of plants across the globe have been designed according to the customers' requirements. This unparalleled knowledge was gained by the close cooperation with customers who can rely on a qualified partner for implementing the best solution. All double-edging lines are equipped with the most advanced controlling and managing systems available. The controls are user-friendly and can be integrated into customers' computer systems in order to simplify the communication flow of the production parameters.
All plants can be equipped with the teleservice function, for a better management of all service activities. In the past, the double edging machines have been considered as only suitable for big production batches. Thanks to the innovative control systems and to the automatic settings, it is possible to achieve the maximum benefit for any size production that require continuous changes of format. Bavelloni double-edgers are the winning choice for all companies who need flexibility with high production. They are often used 24h/24h, as they can grind thousands of meters every day with minimum downtimes.