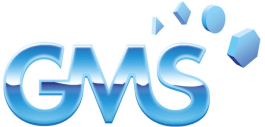 HTL ARE THE SHIAVO SERIES OF HORIZONTAL GLASS WASHING
HTL are the Shiavo series of horizontal glass washing and drying machines suitable all types of flat glass. Developed to be sturdy and dependable, the HTL series offer complete reliability and a long-lasting life.
These models only differ in the configuration of the arrising tools: one diamond and one polishing wheel for each arris in VE 350 8, one wheel for single pass in VE 350 6.
The HTL series are suitable for in-line installation with other horizontal machines and main features include:
Washing and rinsing section made of stainless steel
Cylindrical, rectified and balanced nylon brushes with stainless steel shafts, made of a single piece, no sector brushes
Stainless steel spraying bars
Frames and covers treated against corrosion, coloured with epoxy powder paint
Air knives made of stainless steel
Mechanical parts in contact with water made of Aluminium, PVC and stainless steel
Working speeds controlled by an inverter
Transport rollers made of vulcanised and rectified rubber rollers
Extremely low water consumption due to independent recycling flow systems
Reduced energy consumption
Very low maintenance and easy to use