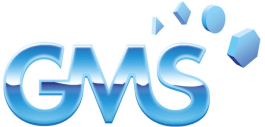 The Intec G2 can cut almost any material up to 8″ thick at maximum cutting speeds.
The Intec G2 is based on the same design platform as the Techjet X3. It is these same design solutions that will provide each Intec G2 customer with a Waterjet machine that lasts longer and requires less maintenance, while delivering an easy to use, fast and accurate system at a very competitive price.
The drive system is a robust and unique design providing super-fast cutting speeds and traverse speeds of almost 1000″/min (25,000mm/min), with high acceleration and deceleration rates, while maintaining high tolerances.
Intec G2 features include:
Capable of positional accuracy of +/- 0.004″ over entire cutting area
Fully enclosed Bellows that are Double Stitched and Vulcanized
Highest quality German made, machine grade linear bearings
Stainless Steel Loading Strip
Servo "Z" axis with convenient controls at the cutting head